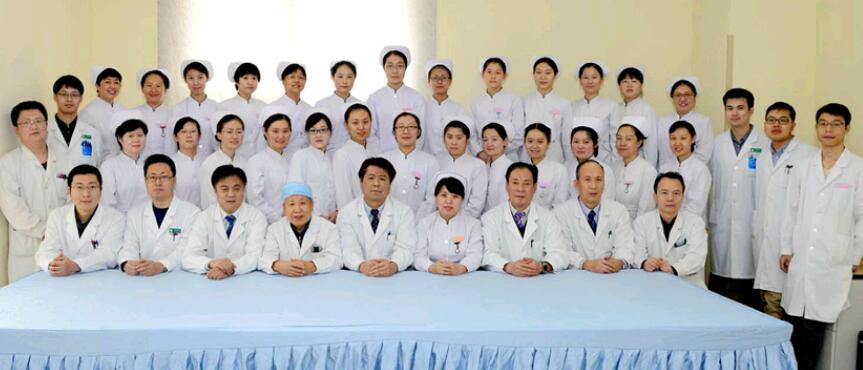 The department of Genitourinary Oncology is one of the earliest independent GU department in China. Under the leadership of Professor Yao Xin, director of the department and subject leader, the department had made rapid progress in the past 10 years. At present, it had become urogenital tumor diagnosis and treatment center with great influence in China. The department has 15 doctors and 33 nurses, including 5 chief doctors,2 vice chief doctors, among them, 1 post-doctoral and 8 doctorates. There are 86 in-patient beds, 3000 in-patients per year, and more than 1500 cases of urinary tumor operation. Professor Yao Xin, director of the department, is the vice chairman of The Society of Genitourinary Tract Cancer of the China Anti-Cancer Association , and the chairman of The Society of Genitourinary Tract Cancer of the Tianjin Anti-Cancer Association.
As a professional genitourinary tumor department, we adhere to standardized treatment for renal cell carcinoma, prostate cancer, bladder cancer and other urinary tumor diseases. Apart from the standardized treatment, we continue to innovate and develop, In 2016, the robot's Da Vinci operation system was introduced, and it was widely used in the operation of urinary system tumor, especially the partial nephrectomy and the radical prostatectomy (reserved nerve) under the aid of the robot. Radical cystectomy with urinary diversion and other difficult and high-risk procedures. Now, we have accumulated rich experience in the robotic surgery.
At the same time, we actively explored the new method and technology .The department attaches great importance to the standardized treatment of the tumor and has taken the lead in establishing the multi-subject joint consultation platform, which combined the image department, the radiotherapy department, the pathology, the oncology department, the interventional therapy department and other departments ,to provide a reasonable treatment plan for patients with urinary system tumor.